Overview
When you first log into your Net-Results Instance, you will notice an overview dashboard. We have aptly named this dashboard The Pulse, because it gives you a way to keep a pulse on all your high-level marketing actions within Net-Results.
By default the board displays information from the last 30 days, however you can get as narrow as information from yesterday or as broad an overview as the last 12 months by selecting from the drop down menu in the top right corner of the Pulse. 
The Pulse is broken up into boards, each with a different focus into your activity in Net-Results. In addition each board has a "Dashboard" button that will take you to a more detailed view of each category.

Campaigns
Contains information on all your Campaigns (Drip, A/B, Nurture) for the selected timeframe. The bar graph provides a comparison for various options like Emails Opened to Unsubscribes, which can be changed by selecting a different dropdown option. The Dashboard button provides information on Campaign statistics as well as your Top Campaigns and gives you the option to download the data.
Contacts
The contacts section provides a high level of your Contact count. This will include Unsubscribes as well as Bounced & Mailable Contacts. Your Mailable Contacts are the total number of Contacts within your Net-Results instance that you are able to send emails to. This is also your billable number for Net-Results.
The Dashboard option provides more breakdowns on mailable, bounced and unsubscribed contacts, including graphs and charts that display changes over time.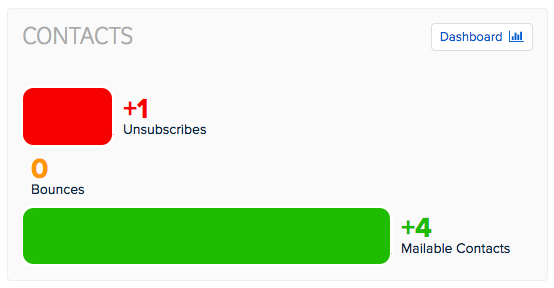 Analytics
Provides a plot graph for the total number of visits to your website, unique views to your website, and page views on your site within the selected timeframe.
The dashboard option provides more information on Traffic Sources, Top Pages Viewed and Search Phrases to reach your site.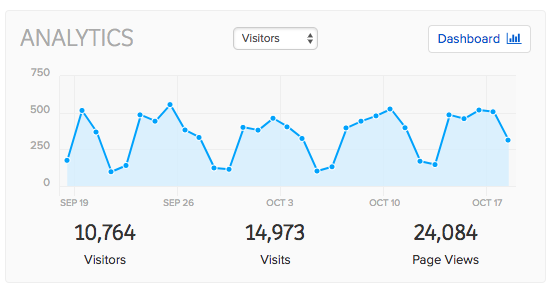 Conversions
Provides information on your impressions (Contacts who saw your information) vs Conversions (Contacts who took action such as downloading a whitepaper). The Dashboard option provides information on individual landing pages as well conversions on a specific date. In the top right hand corner you can also select various Segments to see information for by clicking the dropdown All Contacts.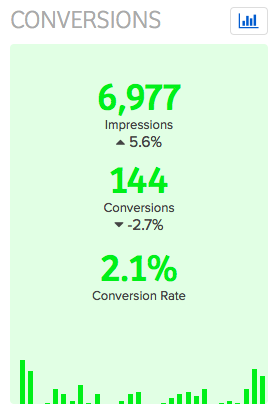 Downloads
Displays the total amount of downloads over your chosen time period. The Dashboard breaks down each download by document. Here you also have the option to filter by Segments in the top right dropdown labeled All Contacts.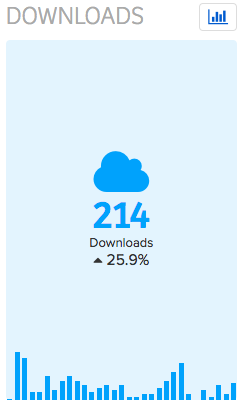 The Stream
Your window into Net-Results Updates! Here we publish, new features, updates and need to knows for you and your business.