Image Folder Use
The image folder is a dedicated folder within your File Manager that is for images only.  Images uploaded to the Image Folder should be finalized images.
You cannot upload non-image-specific files types, such as .pdf, to the image folder. If you attempt to do so, an error will be thrown letting you know it is not a supported file type! These other file types belong in the Assets folder.
How To Upload An Image
Navigate to the Marketing Center -> File Manager
Ensure that the Image Folder is selected. Then, select the blue "upload" button in the upper left hand corner.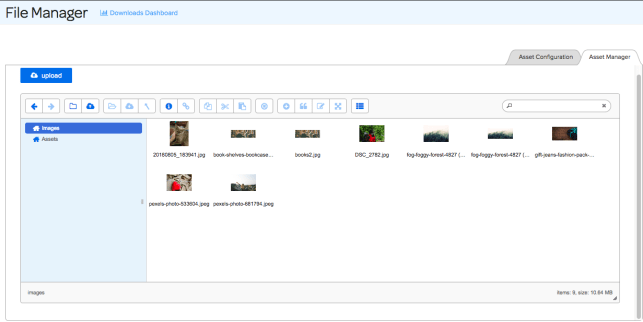 Upon selecting upload, a module will appear where you can either drag a file or select to find the file on your computer and upload it!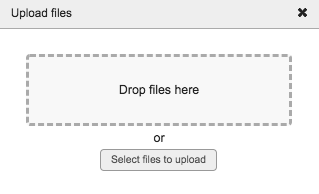 Available Image Options
When you right click on an image in the Image Folder, Â a menu will appear that has a few available options; it'll look like the below: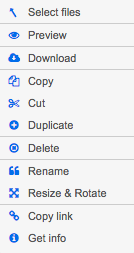 Select File -Â select the current file.
Preview - catch a glimpse of the current file before adding it to an email or landing page.
Download - download the file to your computer.
Copy – copy the file.
Cut – cut the file.
Duplicate -Â duplicate the file within the image folder.
Delete -Â remove the file from the image folder.
Rename -Â rename the file within the image folder.
Resize & Rotate - Gives you the ability to resize and/or rotate the image. This option should only be used for minor tweaks to an image.
Copy Link –Â Allows you to copy the link path to the image within the image folder.
Get Info –Â Allows you to easily see the size, path, link, dimensions, last modification date, permissions for the image & whether it is locked or not!
Check out this video to learn more!